AOL selling patents to Microsoft in $1 billion deal
Updated on: 2012-04-09 || Source: cnn.com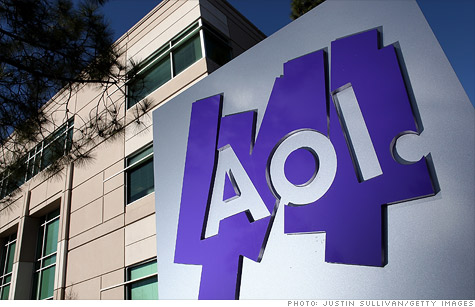 NEW YORK (CNNMoney) -- AOL said early Monday that it was selling hundreds of patents to Microsoft Corp. for more than $1 billion, sending shares of AOL surging in premarket trading.
AOL (AOL) agreed to sell more than 800 patents to Microsoft (MSFT,Fortune 500) for $1.056 billion in cash. AOL also granted a non-exclusive license to Microsoft for the rest of its patents.
The remaining 300 or so patents in AOL's portfolio include software technologies related to advertising, search, social networking, mapping, streaming, security and so on.
Shares of AOL spiked 36% in premarket trading.
The deal is expected to be completed by the end of the year, pending regulatory approvals.
Microsoft was unavailable for immediate comment.
This deal is the latest involving patent sales among high profile tech companies.
Apple (AAPL, Fortune 500) and Microsoft were among several firms to buy patents from the bankrupt Nortel for $4.5 billion.
Google (GOOG, Fortune 500) bought Motorola Mobility (MMI) and its portfolio of 17,000 patents for $12.5 billion.
News
Views: 5159 Times
Views: 2638 Times
Hackers Launch DDOS Attacks on CIA and DOD Sites
READ MORE
Views: 2811 Times
Why Apple, RIM, Nokia and Motorola are arguing over what your next SIM card will look like
READ MORE
Views: 5344 Times
How to mark all unread emails as read in Gmail and more
READ MORE
Views: 7448 Times
Copyright © 2018. Jumbo Education (Information Technology). All rights reserved.